What is
Solar Water Pumping Stations

?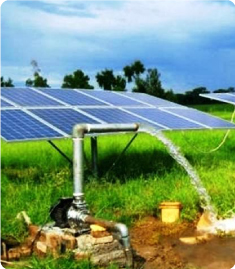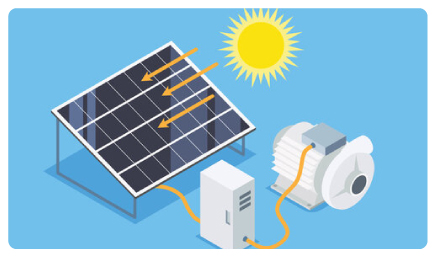 Megamax Solar Agricultural Pumps ensure a reliable and continuous supply of water to the agricultural field. It replaces the dependency on erratic grid electricity and pollution-causing Diesel Generator sets.
A Solar Water pump is an application of Photovoltaic Technology where Solar Energy is converted into electricity to run the pumping system. The Solar pumps are quiet in operation and can provide enough water to meet the needs of individual customers. These are high-performance pumps to draw water from a deep well
Solar Water Pumps are run in the daytime but if the customer desires, a battery for Power storage can also be supplied and installed to use electricity during the night as required. The Solar Panels of such a pumping system can be used to supply electricity to households when pumps are not running or during nighttime.