Increasing pollution and global warming is a continuous problem in Delhi, NCR. The local sources, agricultural stubble burn, and many more things are badly affecting Delhi's air quality. Last year 2022, the state recorded the first 'very poor' air day of the year. AQI (air quality index) is beyond poor. The toxins in the air are constantly increasing the risk of diseases.
To bring down the pollution level and create a healthier environment for coming generations, our rooftop solar system installation company is providing the installation of the most-trusted rooftop solar systems that last for a long time. Since the day of inception, we have been constantly working to increase the adoption of mass solar in Noida and Delhi. Today, we are a team of highly passionate solar junkies endeavoring to find the most innovative and cost-effective solar rooftop panels to meet the demand for safe and clean renewable energy.
What is
Rooftop Solar System or Panels Installation

?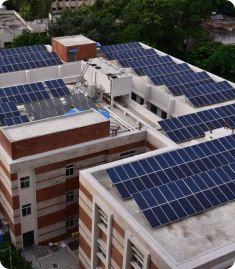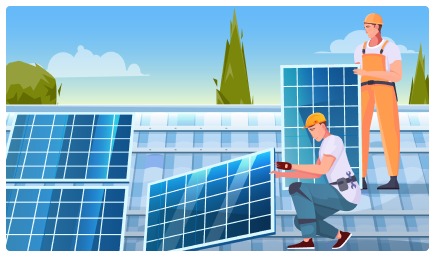 The best solar system installation is like an independent powerhouse of the commercial and residential property owners to get constant supply of affordable, Clean and Renewable Energy to reduce electricity bills upto 90%
The government provides household owners with a 40% subsidy for systems up to 3 kW and 20 % for systems between 3 kW and 10 kW.
In the Net Metering scheme, consumers have the option of selling excess energy to the grid.
It usually takes three days to install and commission a small /medium Roof Top System.
It requires exceptionally minimal maintenance costs during its service life of 20-25 years.
People living in remote areas with no or unreliable electricity source can opt for solar micro grid installation to enjoy affordable electricity from solar power.