What is
Solar Rooftop

?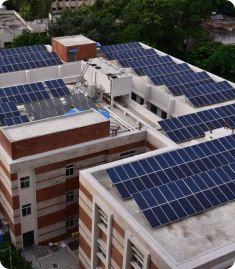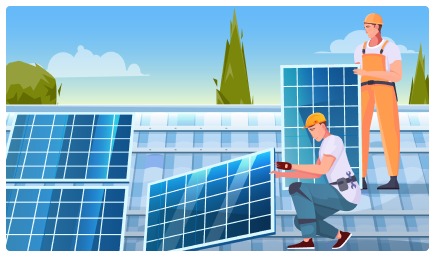 Roof Top Solar PV System is like an independent Powerhouse of the Owner which eliminates or reduces dependence on the Electricity Company. It has multiple advantages:
The government provides household owners a 40% subsidy for systems up to 3 kW and 20 % for systems between 3 kW and 10 kW.
In the Net Metering scheme, consumers have the option of selling excess energy to the grid.
It usually takes one day to install and commission a small /medium Roof Top System.
It requires exceptionally minimal maintenance costs during its service life of 20-25 years.
People having an improper and unreliable source of electricity can use Roof Top PV Solar system as an affordable and reliable source of energy.